Venue
The conference will take place in Carafa di Roccella Palace, one of the most important historical building of Naples, located in via dei Mille n. 60, and now the seat of Palazzo delle Arti Napoli (PAN), which houses a contemporary art museum.
The Palace was built in the 17th century. In 1667, the owner, Francesco di Sangro, prince of San Severo, donated the villa-palace to his brother-in-law, Don Giuseppe Carafa. The Carafa are a noble and ancient family of Neapolitan origin that reached the height of its power in 1555 with the election to the papal throne of Gian Pietro Carafa, pope with the name of Paul IV. Then, the palace, was sold to Vincenzo Maria Carafa, prince of Roccella, and was restored in 1765 by the architect Vecchione - of the Vanvitellian school, - who transformed the building and its dependencies into a real true residential palace.
The structure has an area of 6,000 square meters on distributed into three floors with exhibition areas, library, spaces for educational activities and terraces. Nearby is Piazza Amedeo with the metro station and the Chiaia Funicular.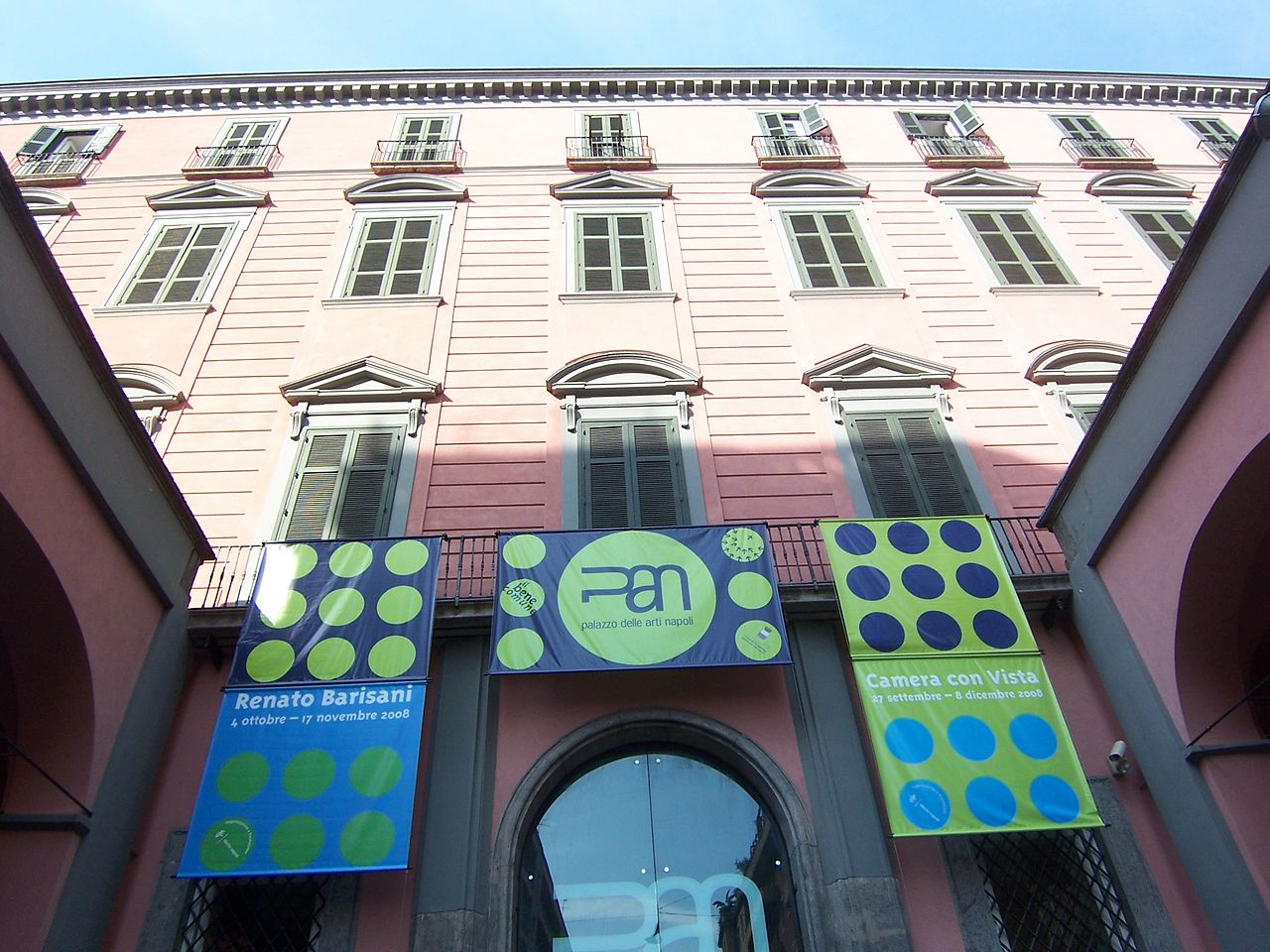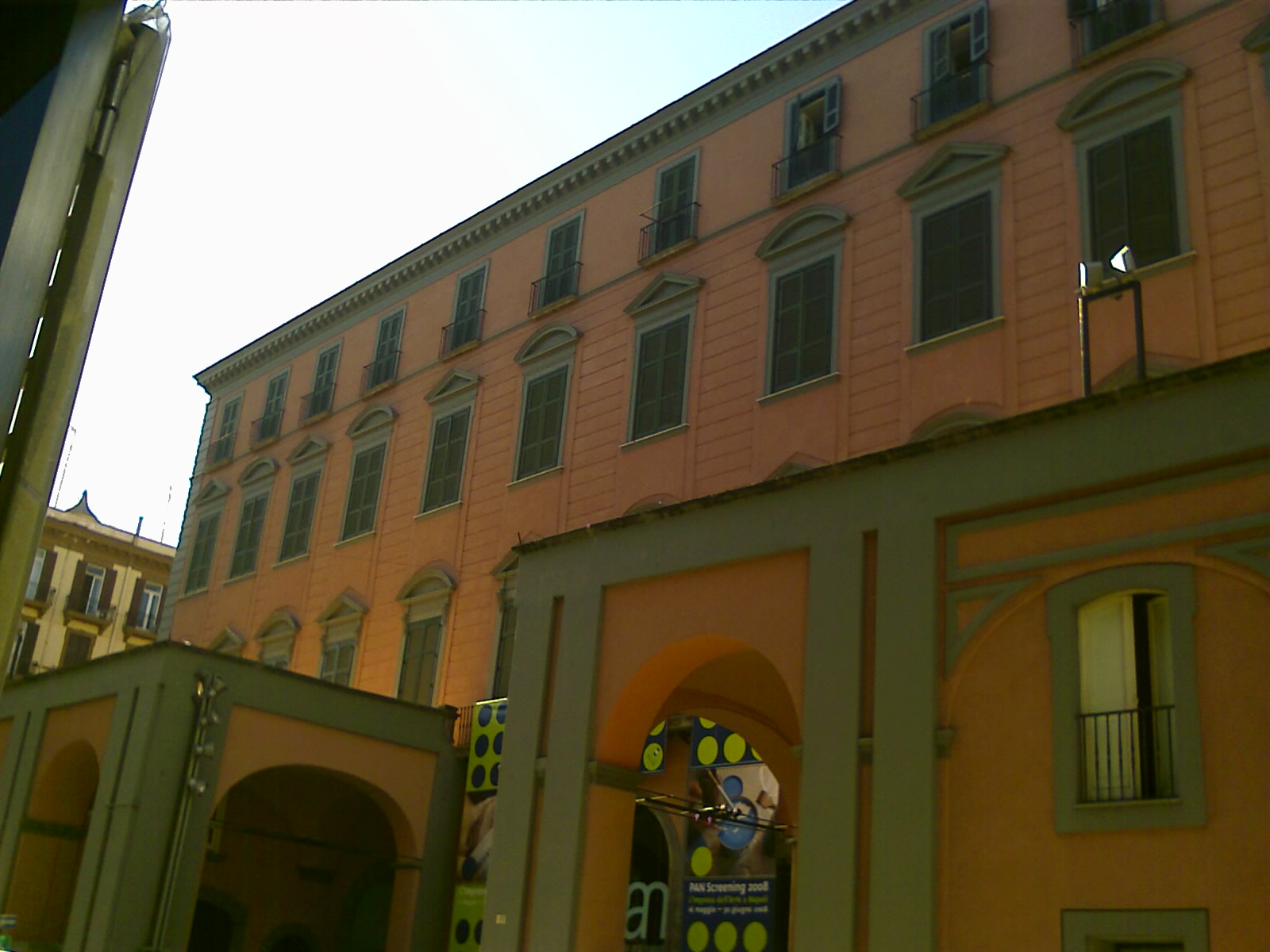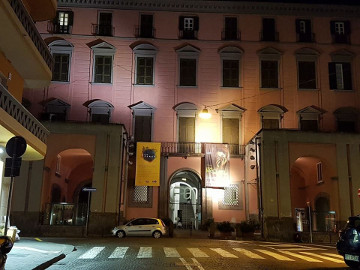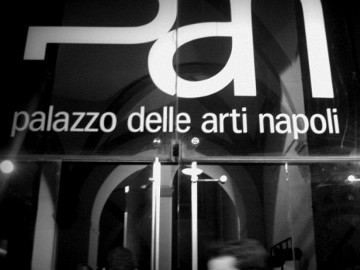 Travelling to the city by air
Naples airport is about 13 km from the city centre. To reach the Riviera di Chiaia or the elegant and touristic area of Piazza Amedeo where the Palazzo delle Arti of Naples (PAN) is located, you can take public transport or a taxi.
In the first case, you can take Alibus, a daily service with departures every 20 minutes, that provides direct, fast and efficient connections between the airport and the Central Station. The journey takes about 30 minutes. The Unico Alibus ticket, which you can buy on board, costs 5 euros and allows you to use all means of transport for 90 minutes from the time of validation. Arriving at the Central Station, via an underpass, you can reach the Metro 2, which will take you to Piazza Amedeo in a few minutes. The PAN is a four-minute walk away.
If you prefer to take a taxi from the airport, the taxi stand is located just outside the terminal building. There are fixed rates for the various types of rides but in order to be able to use them the passenger must request for these rates to be applied when getting on the taxi. The set fare from the airport to Piazza Amedeo or Riviera di Chiaia or vice versa costs 25 euros and includes all the extras: night rate, luggage, airport surcharge and does not depend on the number of passengers. Naples motorway toll is not included.
Travelling to the city by train
Those who arrive in Naples by train, since the Central Station is in Piazza Garibaldi, via an underpass, can reach Metro 2, which will take them to Piazza Amedeo in just a few minutes. The PAN is a four-minute walk away.
If you need a taxi
If you need a taxi, you can call one of the following radio taxis, which will reach you in the place you indicate. A charge of 1.50 Euro per call will then be added to the rate.
CONSORTAXI Tel. +39 0812222
TAXI NAPOLI Tel. +39 0818888
LA PARTENOPE Tel. +39 0810101
LA 570 Tel. +39 0815707070
Naples Sightseeing
The world's most famous red bus will help you discovering the beautiful and evocative sites of Naples, a magical city, rich in history, traditions, art and landscapes.
There are two city tours (Line A - The places of Art and Line B - The views of the Gulf) which, thanks to the convenient hop on hop off formula, will allow you to get off the bus at different points of interest, pay them a visit and then go up again on the next race, to continue the journey. We recommend you choose Line B to see areas of the city that are not easily accessible on foot.
It departures every 30 minutes from Largo Castello (Maschio Angioino) and makes 12 stops. Duration of the tour is 70 minutes. Adult ticket costs 23 euros and it is valid for 24 hours.
With the free "Sightseeing Experience" app, you will have an interactive map that will show you the real time position of the buses and the waiting time at each stop!
https://www.city-sightseeing.it/en/hop-on-hop-off-city-naples/